SPRUCE HILL
VETERINARY CLINIC
Trusted, Common-Sense Care
For Your Pet
Welcome to
Spruce Hill Veterinary Clinic
We've been caring for the animals of Springfield and Hampden County for over 40 years, and in that time we've become a trusted resource for pet parents in this area. Our doctors and staff are committed to the health and well-being of our patients and to providing the best possible service to the families who bring their pets to us. Our approach originates with practical, preventative care, and we want to be a partner with you in making sure your pet has as many healthy years with you as possible.
We are true advocates for animals and feel fortunate to work as veterinarians in Springfield, a profession that gives us the opportunity to give back to our community and effectively help pets and wildlife when they need us. We're here for you, too—so don't hesitate to call on us if we can answer questions or be of service for your dog, cat, bird, small mammal friend, rodent companion, or exotic pet!
Looking for the best
veterinary care in
springfield, MA?
We offer comprehensive services for your pet—whether you have a dog, cat, bird, hamster, or something more exotic like a lizard, turtle, or frog! While preventative care such as vaccinations, parasite testing, and exams are the cornerstone of what we do, our veterinarians and staff are here if your pet needs dental care, diagnostics, or surgery. You can relax knowing that your companion is in skilled, caring hands.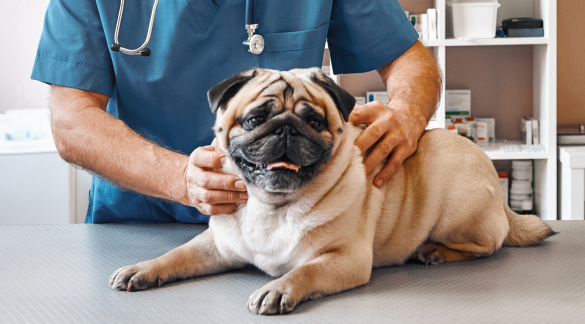 Meet Our Team
Dr. Bernstein and his wife Dr. Himmelstein have been dedicated to providing the highest quality veterinary care to the animals of Springfield and surrounding communities since 1978. Along with Dr. Alleman and the rest of the team, they also specialize in making both pets and their families feel comfortable and very much a part of the Spruce Hill family.